General Information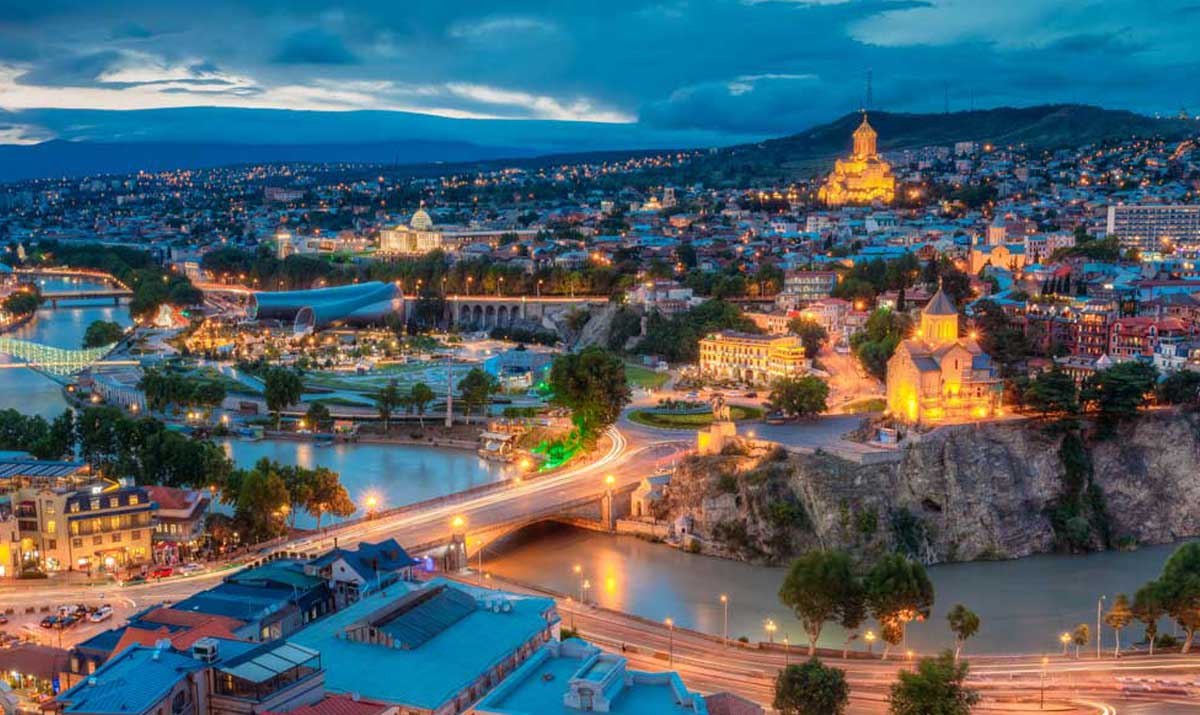 A land of endless wonders, unspoilt by modern tourism and still retaining its authentic character – Georgia. Once experienced, it will stay with you forever. Exploring Georgia is a constant pleasure. For walkers and hikers the country is sheer heaven, while botanists and bird-watchers will be simply enthralled and archaeologists can't decide which of the numerous ancient findings to visit first.
With the towering Caucasus Mountains forming the border between Europe and Asia, Georgia has long been an important contact zone. In this mystical land you will be captivated by a thrilling blend of eastern enigma and western elegance. The traditions of the East and West meet in Georgia to form a culture unlike any other in the world.
The following legend adequately describes Georgia's great natural beauty: When God apportioned the Earth to all the peoples of the world, the Georgians arrived late. The Lord asked them why they were tardy. The Georgians replied that they had stopped on the way to drink and raise their glasses in praise of Him. God was so pleased with their response that He gave the Georgians the part of the Earth that He had been reserving for himself. A visit to Georgia will confirm that this legend is indeed true: Georgia is a natural paradise.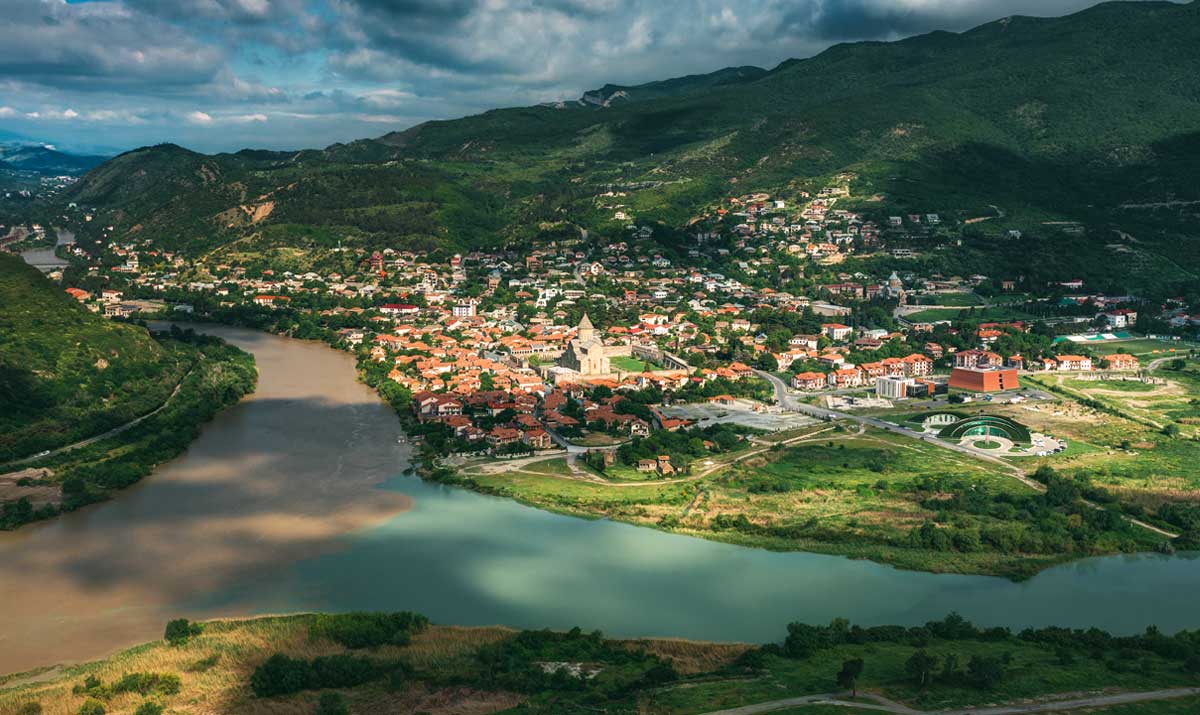 Area - 69,700 sq.km
Population - 3.7 million: Georgians – 85%, Azeris – 7%, Armenians – 6%, Russians – 2%
Capital - Tbilisi, Population: 1.1 million
Language - Georgian (state), most people also speak Russian and English
Religion -Georgian Orthodox (main), Catholic, Muslim, Armenian Gregorian, Jewish
Currency - Lari (GEL)
Time - + 4 hrs GMT
Airports
Shota Rustaveli Tbilisi International Airport – 25 km from Tbilisi Center
David the Builder Kutaisi International Airport – 25 km from Kutaisi Center
Alexander Kartveli Batumi International Airport – 10 km from Batumi Center
Main Towns: Tbilisi (1 100 000), Batumi (154,000), Kutaisi (149 000), Rustavi (125 000), Poti (42 000)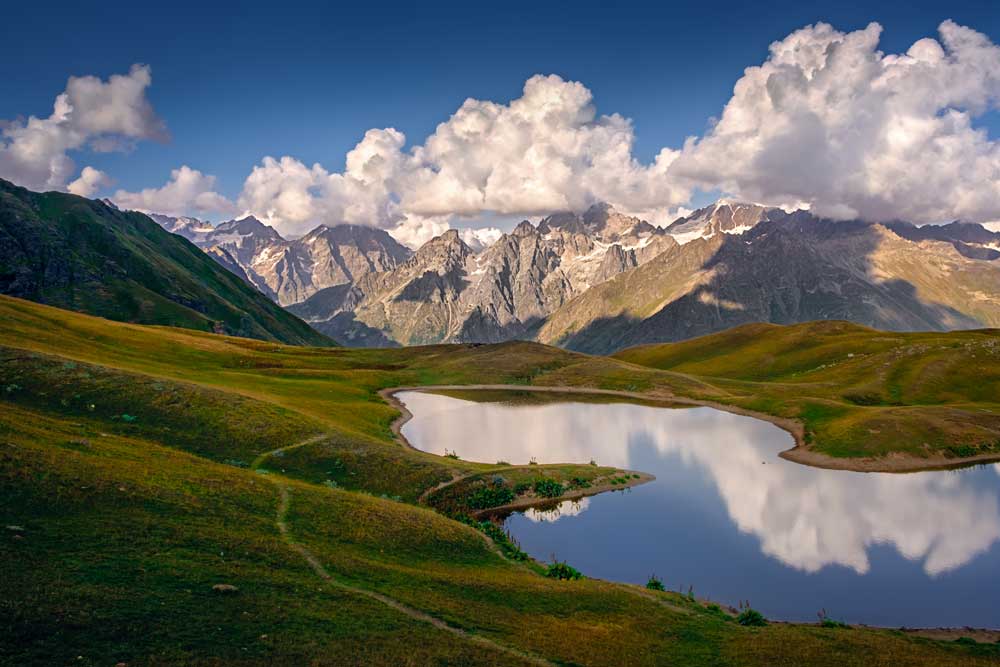 High Peaks: Shkhara (5068m), Janga (5059m), Kazbegi (5047m)
Main Rivers
Mtkvari (Kura) 1515km (351km in Georgia) Alazani 407km (390km in Georgia) Rioni 333km
Main Lakes
Paravani (38 sq.km, depth – 3.3m, 2073m above sea-level),Tabatskuri (14 sq.km, depth – 40m, 2000m above sea-level),Keli (1,3 sq.km. depth – 63m, 2900m above sea-level),Ritsa (1,5 sq.km. depth – 101m, 880m sea-level)
Electricity: 220 V, 50 Hz. two round-pin plugs are used
Museums: Opening hours 11:00 – 18:00 (closed on Monday)
Banks: Opening hours 10:00 – 17:30 (10:00 – 14:00 on Saturday, closed on Sunday)
Shops & Restaurants
Shops: Open daily 10:00 – 18:00
Restaurants: Open daily 11:00 – till midnight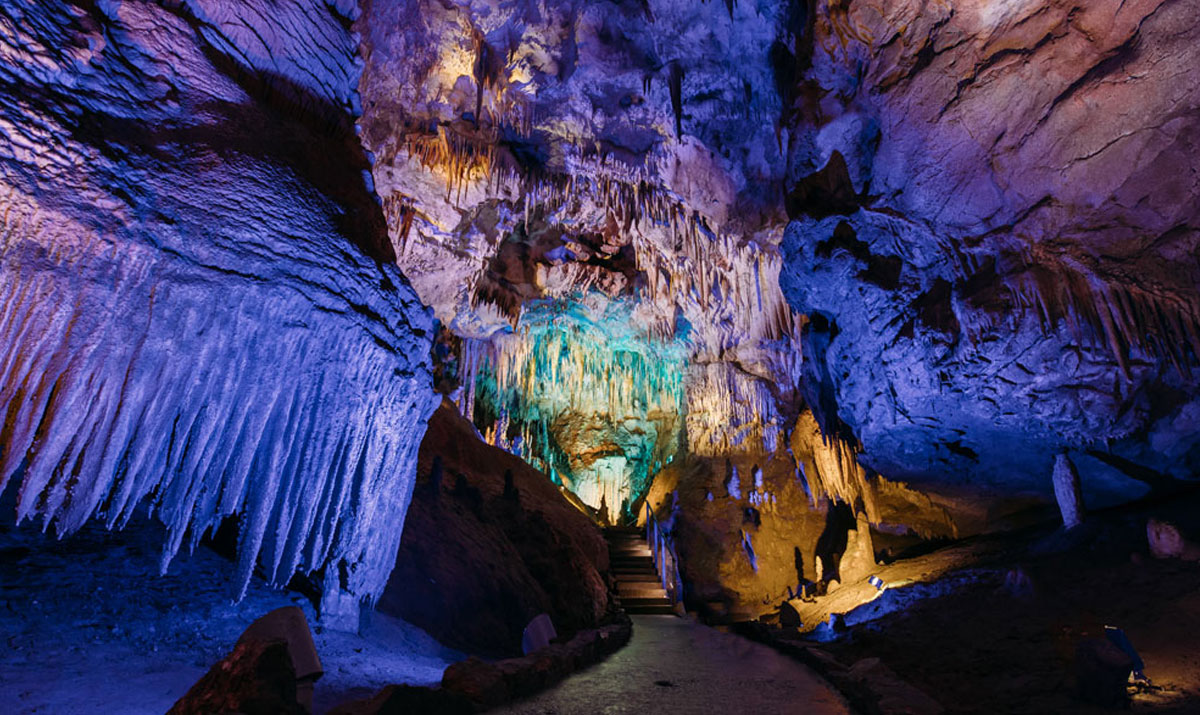 Visa Requirements
Please note that, citizens permanently residing in the following countries: Member States of the European Union, Australia, Canada, Japan, Kingdom of Bahrain, Kingdom of Saudi Arabia, Kingdom of Thailand, Lebanese Republic, Malaysia, New Zeeland, Republic of Korea, Republic of Turkey, Israel, State of Kuwait, State of Qatar, Sultanate of Oman, Swiss Confederation, Ukraine, UAE, UK, USA may enter and stay in Georgia without a visa for 90 days in any 180 day period.
Aliens who are holders of valid visas or/and residence permits of UK, Canada, USA, EU member countries, Japan, Australia, New Zeeland, Republic of Korea, Israel, State of Kuwait, State of Qatar, Sultanate of Oman, U.A.E may enter and stay in Georgia for 90 days in any 180 day period.
To enter and stay in Georgia, appropriate visa or/and residence permit should be valid at the moment of crossing the Georgian border. This should be verified with the travel document or/and other relevant document.
Travellers can obtain Georgian Visa at the Georgian Embassy / Consulate office or apply for electronic visa.
Georgia will no longer issue landing visas at the airport or borders from September 1, 2014.
All visitors who need visas for Georgia will need to obtain visa in advance, which they should represent during border crossing.
For more information please visit the website: www.evisa.gov.ge